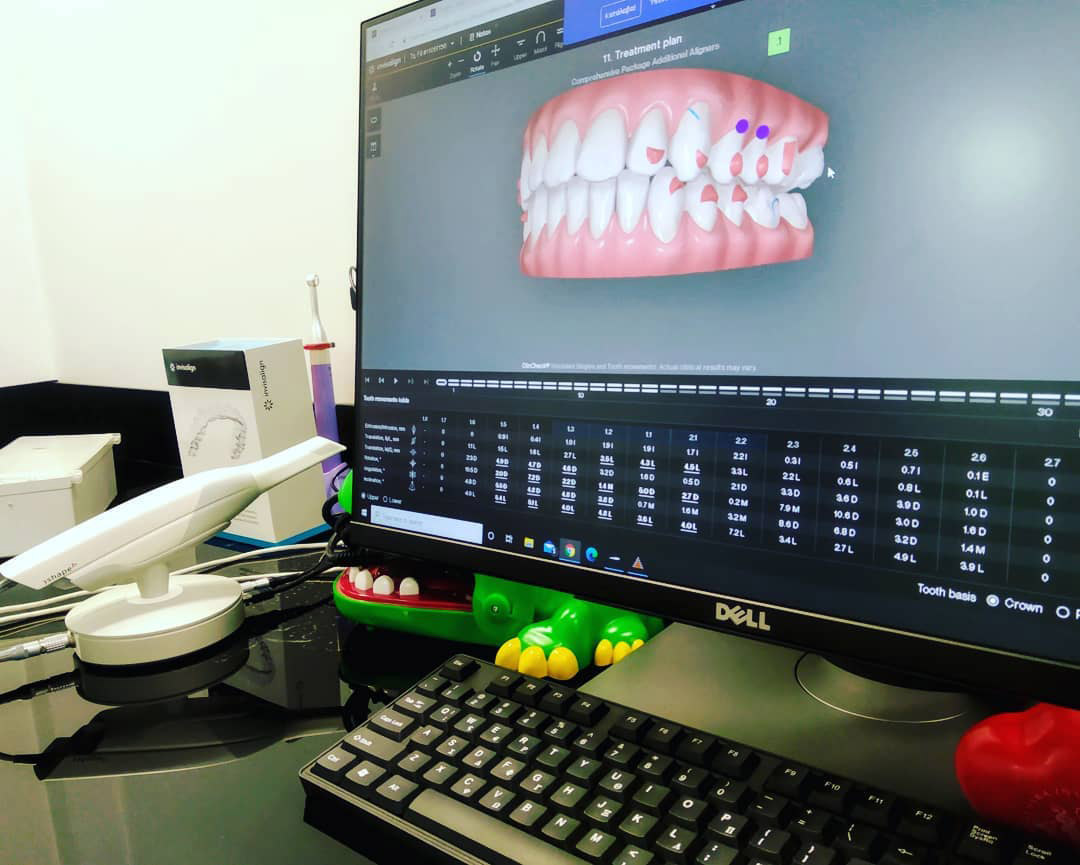 Clinical examination/ records
During the first visit, a thorough clinical examination is performed and ,if possible, an initial treatment plan is discussed. We take intraoral and extraoral photos, digital 3D scan of the mouth and refer for x-rays when needed (digital panoramic- OPG and lateral cephalometric x-ray).
If necessary, we perform an intraoral digital scan (as a replacement for classic impressions "measures" for study casts) with TRIOS (3Shape) which enables the interested party to understand our findings in depth and see a first "prediction" of the final corrected image (treatment simulation). This scan is also a tool for fully personalized and accurate diagnosis and treatment design, resulting in the faster achievement of the desired result.
On the second appointment a detailed treatment plan is presented to you, along with any alternatives, and we discuss the details of your treatment and the final cost.